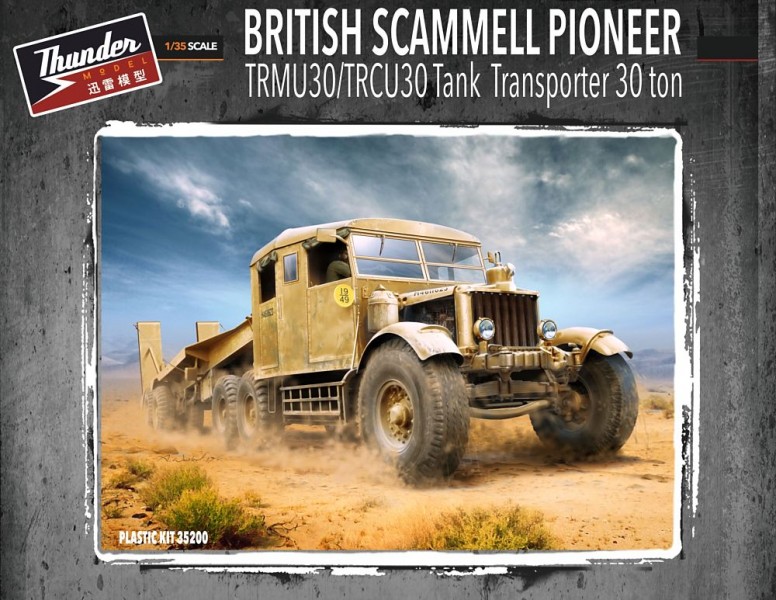 Scammel Pioneer TRMU30/TRCU30 Tank Transporter
The Scammell Pioneer was a British 6x4 tractor used in the Second World War as an artillery tractor, recovery vehicle and tank transporter. Pioneers purchased by the British Army were equipped with a 102 bhp Gardner 6 cylinder diesel engine.
The productionof the tank transporter begun in 1937, although the prototype had been built already in 1932. The production variant was equipped with a longer chassis and extended cab to accommodate the tank crew as passengers and larger rear wheels than the Artillery tractor and Recovery vehicle variants. 20 ton Pioneer TRCU20 trailer and 30 ton Pioneer TRMU30/TRCU30 tractor and trailer combinations were delivered, in both cases with the trailer fixed to the tractor. Hinged ramps were used to get the tank onto the trailer, which could be pulled on with the tractor unit's winch.
Pioneer tractor/trailer combinations remained in production throughout the war, 459 units produced in total.
Besides many various common tyres at the time, these also often used Scotland produced tyres we replicated in the kit with very slight angle modification for release from the mold.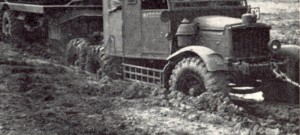 TRMU30/TRCU30 tractor
- 590+ plastic parts, with slide and multi-side slide molded details (14 sprues in grey, 1 clear parts)
- faithfully reproduced and highly detailed chassis, winch and trailer
- accurately molded engine, cab and interior with correctly sized details and shape
- plastic molded tyres with correct pattern as documented in period photos
- all doors and windows can assemble opened or closed, wheels and rear bogies can turn and swing
- PE detail sheet, scale chains and ropes included
Due to a printing error in first batch of the Assembly instructions for TM35200, TM35204, step 21, the front wheel assembly would not be possible as shown there, the pattern would not align, you simply need to switch parts E30 with E28, please refer to the image below. Our apologies for a little trouble, most of you seem to have
this
sorted using common sence, also our thanks to the customer that let us know.
Build images, tractor:
Build images, trailer:
Sprue images: